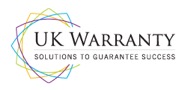 Press Release: 1st Aug 2016
UK Warranty unveil market leading solution for independent retailers
UK Warranty has today unveiled their revamped Safeguard product, an 'off the shelf' warranty solution designed specifically for independent retailers.
Safeguard has been an established and trusted warranty brand for over eight years, providing independent retailers with a post-sale repair and cover service without having to sign up to minimum volume deals typically required for white-labelled warranty offerings. The rise in appetite and awareness of warranty products has resulted in Safeguard facing some intense competition over the past 3 years.
Neil Martin, Managing Director of UK Warranty said "The new product offers retailers more flexibility than ever before. We have overhauled our sales portal meaning it is even easier for retailers to register sales and download and dispatch policy documentation. The portal also provides more visibility over the repair and returns process, allowing retailers to book service calls or repair the appliance themselves and claim their rebate."
Neil said retailers have the choice between Safeguard, Safeguard Plus which includes Accidental Damage, and Safeguard Replacement Cover for Small Domestic Appliances. The new pricing structure means that Safeguard is now the most competitive point-of-sale solution available on the market and now offers the flexibility to add Accidental Damage on a net-rated basis, ensuring retailers can control their own selling price.
Retailers have the option to supply replacements, conduct their own repairs, and keep customers at the heart of their business ensuring loyalty and longevity. Neil added "We want to ensure retailers are given the option to use warranties to benefit their business be this as a promotional tool, after sales customer proposition or as an additional revenue stream. Our new retailer portal gives sellers the opportunity to conduct end of guarantee promotional activity as well as providing excellent value for money. We have benchmarked Safeguard against a number of leading brands and concluded that Safeguard offers retailers the best net-rates currently available in the market at this time".
UK Warranty plan to launch a 12 month Direct Debit facility in the immediate future, having signposted late summer as the proposed launch date.
Press Enquiries: Rachel Moon 07889 384 810