New Senior Vice President of Marketing to focus on elevating brand vision and identity while supporting company's digital transformation.
FORT LAUDERDALE, FL (August 21, 2017) – Cross Country Home Services (CCHS), a leader in home repair, maintenance and warranty services, today announced that Chris White has been appointed Senior Vice President of Marketing and will lead the company's marketing efforts. White has more than 24 years of experience transforming brands and elevating the customer experience for some of the top organizations in the country. He will oversee CCHS' brand identity, external communications, online and offline direct response efforts, and corporate marketing initiatives.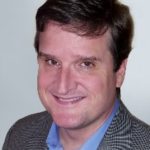 "Chris' ability to conceptualize creative, innovative campaigns that resonate with consumers and business partners, and his past successes of leveraging consumer insights and technology to drive growth, make him an ideal fit at Cross Country Home Services," said Steve Upshaw, Chief Executive Officer of CCHS. "His focus will be on broadening distribution and product innovation as we work to transform our company and the home services industry by appealing to a broader range of consumer needs."
Prior to joining CCHS, White was the Vice President of Retail Products and Client Solutions at Asurion, where he managed the customer experience across 35 retailers – both online and in-store – including leading brands like Walmart, Amazon and The Home Depot. He also led the transformation of Asurion's consumer experience at Walmart to be more than a "white label" experience to an innovative branded experience featuring Soluto, a subscription-based technical service that supports the connected lives of consumers.
Throughout his career, White has held marketing leadership roles at several well-known technology companies, including Expedia and Motorola. At Expedia, White managed online marketing campaigns with numerous partners, and at Motorola he launched the iconic "Hello Moto" marketing campaign with Cingular Wireless, which helped propel Motorola devices through significant growth in the early 2000s.
White is the latest addition to the CCHS leadership team following the appointments of Chris Askew, Chief Operating Officer; Richard Outram, Chief Financial Officer; Rohit Chhabra, Senior Vice President of Product and Digital; and, most recently, Andrea Kane, Chief Human Resources Officer. These key new hires will help drive CCHS' growth plan and vision which includes exploring new avenues to digitize and improve the customer experience, strengthen its value proposition with service partners and boost CCHS' productivity and efficiency.
To learn more about CCHS, please visit www.cchs.com.
About Cross Country Home Services
Cross Country Home Services, Inc. (CCHS) is dedicated to making home repairs easier and more affordable with its warranty products and maintenance plans. Since 1978, the company has built a reputation for excellence, and today is one of the nation's leading providers of these products and services. Consumers can buy home warranties and home maintenance plans directly from CCHS or through select affinity groups, financial institutions, insurance, real estate and utility partners. The products include some of the industry's best known brands, including Total Protect Home Warranty and HMS Home Warranty. Headquartered in Fort Lauderdale, Florida, CCHS is a member of the Cross Country Group, one of the largest privately-held providers of customer service programs in the United States. To learn more about CCHS, please visit www.cchs.com.
###