PSG provided support in every step of forming and operating a new service contract provider in North America. PSG leverages deep contacts in the warranty industry to help facilitate the entry into the space.
PSG's roadmap includes support with:
State level service contract requirements
Financial guarantee options (CLIP/SCRIP)
Sales and claims administration processes
Creation of rates and reserves
Creation of forms and coverages
Selecting administration technology
Repair infrastructure options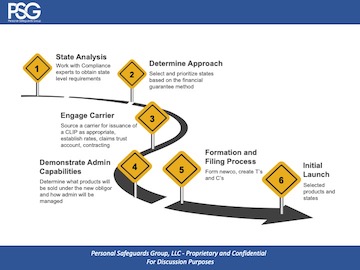 The PSG process is designed to support Independent Providers, Original Equipment Manufacturers (OEM) and Retailers. OEMs and Retailers can in-source or outsource individual elements of their program for their Service Contract Program allowing individual structures to address revenue recognition issues, customer experience & lifetime value and overall program design and development.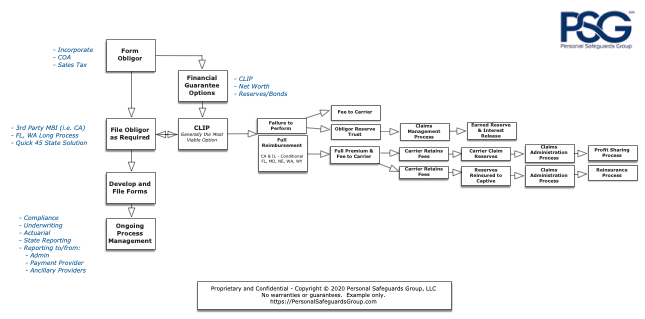 Contact Personal Safeguards Group for more information. https://personalsafeguardsgroup.com