Jeremy Lux has been named chief executive officer of Portfolio, succeeding Brent Griggs, who has been named chairman of the company's board of directors.
LAKE FOREST, Calif. — Aug. 16, 2023 — Portfolio announced the appointment of Brent E. Griggs from president and CEO to chairman of the company's board of directors. Succeeding Griggs as CEO is Jeremy Lux, a 30-year industry veteran who most recently served as president of AndersonAutos.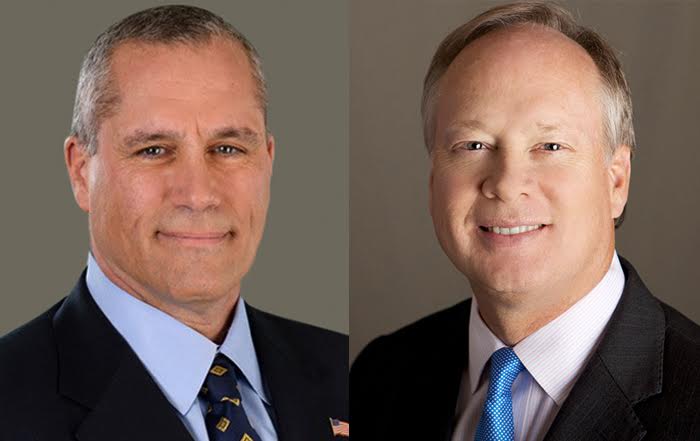 "It has been the highlight of my career to serve as Portfolio's president and chief executive officer and to work side-by-side with such dedicated associates, leaders and partners," Griggs said. "I feel especially fortunate to have the opportunity to continue contributing to the company's growth in my new role by helping to ensure a seamless transition of duties to our new CEO." 

Griggs joined Portfolio in 2013 after serving as board chairman and CEO of Lyndon Property Insurance, Protective Life Corp.'s principal property and casualty insurance company. His 10-year leadership term was marked by rapid growth for Portfolio, which counts more than 5,000 auto, RV and powersports dealers among its clientele and has established itself as a top 10 F&I provider and administrator and the industry leader in reinsurance expertise, performance and reporting.

Prior to joining AndersonAutos in 2020, Lux served as market president for AutoNation from 2014 to 2019 after a nearly 24-year tenure with Miller Automotive Group and Group 1 Automotive, where he advanced from general sales manager at Los Angeles's Miller Nissan to chief administrative officer and corporate finance director for Miller Automotive and general manager and market director for Group 1.

"It is an honor and privilege to have been selected to join and lead a company I have admired for many years," Lux said. "I am tremendously excited to be a part of the extremely talented and successful team at Portfolio. I look forward to meeting the entire team in the near future. Together we will continue Portfolio's legacy of innovation, exceptional customer service and growth."

"On behalf of the board and the company's shareholders, we offer our thanks to Brent for his years of dedicated service as CEO and are pleased that he will continue to serve the company as board chairman," said Avery Zuck, principal of Abry Partners and a fellow Portfolio board member. "We are excited to welcome Jeremy to this special and unique company and look forward to supporting him in his new position as he leads Portfolio in its next phase of growth."

Photo caption:
New Portfolio CEO Jeremy Lux (left) will lead Portfolio's executive team, succeeding Brent Griggs, who will serve as chairman of the F&I and reinsurance provider and administrator's board of directors.

About Portfolio
Founded in 1989 and based in Lake Forest, Calif., with offices in Dallas, Texas, and Strongsville, Ohio, Portfolio has earned national recognition as a leading provider of reinsurance and F&I programs.

About Abry Partners
Abry Partners is one of North America's most experienced and successful sector-focused private equity investment firms. Since its founding in 1989, the firm has completed over $90 billion of leveraged transactions and other private equity or preferred equity placements. Currently, the firm manages more than $5 billion of capital across its active funds.
Contact
Tariq Kamal
(212) 433-4450
[email protected]
#