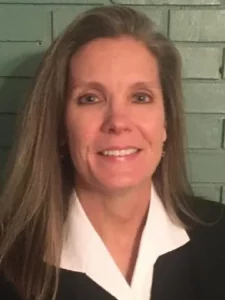 Jeanine Skendzel recently joined Hornbeam Insurance as Senior Vice President of Underwriting. Jeanine brings over 13 years of experience from AIG where she managed consumer warranty underwriting for North America.
Jeanine graduated from the University of Michigan and received her M.B.A. from Notre Dame in Finance and Manufacturing Management.
Prior to AIG, Jeanine worked with UPS Supply Chain Solutions, as well as several leadership roles in operations at Honeywell International. At AIG, Jeanine often worked directly with clients analyzing warranty programs by modeling loss emergence patterns, developing premium rates, and driving corrective action through root cause business analytics.

Kevin Callahan, CEO of Hornbeam Insurance, said "Jeanine allows us to be more innovative and responsive when supporting our client's strategic needs." Julie Messer, SVP of Hornbeam Operations said, "She'll be a great addition to our team, strengthening our position as the leading insurer for unique and flexible warranty solutions."
About Hornbeam Insurance Company
Hornbeam is a property-casualty insurance company focused on the warranty and
specialty insurance market. Hornbeam is affiliated with American Life and Accident
Insurance Company of Kentucky, which was founded in 1906, serving the life insurance markets throughout the United States. Hornbeam Insurance and American Life are both owned by Hardscuffle Incorporated, a holding company.
Source: https://hornbeaminsurance.com/hornbeamhiresjeanineskendzel/