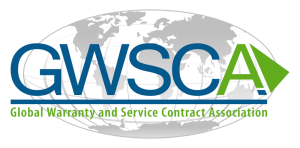 June 27, 2016
For Immediate Release:
The Third Annual Global Warranty and Service Contract Association (www.gwsca.org) Conference and Industry Training Seminars will be held on September 21-23, 2016 at the Palmer House Hilton Hotel, a historic landmark in Chicago.This year's theme "Customer Engagement: The Critical Role of Warranty and Service Contracts," will be brought to life by the conference speakers and in the Training Seminars.
As at last year's Conference, Paul Wojcicki, a legal expert in the warranty and service contract field and Shareholder, Segal McCambridge Singer & Mahoney, Ltd, will serve as Conference Chair. The agenda and speakers are ideally suited for all professionals working in warranty and service contracts, and for those organizations serving those disciplines.
The Conference has drawn speakers and attendees from industry leading organizations across the warranty management and service contract business sectors. Dr. Phil Hendrix, our keynote speaker, is the founder and managing director of immr, where he splits his time as an industry analyst and consultant to leading companies and startups. As an advisor Phil helps clients innovate and incorporate mobile, digital and other disruptive technologies into their strategies. He has worked with clients in CPG, retail, consumer electronics, insurance and other verticals. Phil has prepared more than 20 analyst reports on mobile, location, proximity, data/analytics and related topics. Before founding immr, Phil was a partner with leading consulting firms and a marketing professor at Emory University and the University of Michigan.
Other speakers include:
– James Mostofi, President at AIG Warranty
– Larry King, General Manager Extended Service Business at Ford Motor Company
– Justin Crotty, Director of Business Development at Cisco, Inc.
– Gary Mitzner, Division VP – Service Contracts, Sears Holding, Inc.
– Eric Arnum, Editor of Warranty Week
– Paul Swenson, President at Fulcrum Analytics
– Dan Hulkower, SVP Business Development at After, Inc.
– Darius Bullock, Director-Repair Services Sales and Development, Lowe's Companies, Inc.
– Jimmy Bynum, President of Alexander & Preston, LLC
– John Quattrucci, President, Stuart Associates
– Brian Casey, Partner at Locke Lord, LLP
– Patrick Scheen, CEO Accentf(x) Marketing
– Rob Christian, President of OnPoint Warranty Consulting & Program Management
– Jean Bredeson, President/Managing Director, Service800
– Kjell Hammarstrom, Senior Warranty Cost Program Manager at Oracle, Inc.and many more…
Check out our complete agenda on line at: https://gwsca.org/events/agenda
Register now at: https://gwsca.org/events/events